Autism Support
Autism Support and Intensive Interaction at Manor Mead and Walton Leigh Schools
Hi all. My name is Pam Smith and I'm the Autism Support Teacher and Intensive Interaction Co-ordinator for The Federation of Manor Mead and Walton Leigh Schools. I have taught children with Autism and complex needs, learning difficulties and PMLD from Early Years to Post 16 for nearly 30 years. I also work privately providing training and consultancy in Autism and Intensive Interaction for organisations such as White Lodge, Green Corridor and with mainstream students and their families. My 26-year-old son is autistic, giving me a dual perspective of autism as a parent and teacher.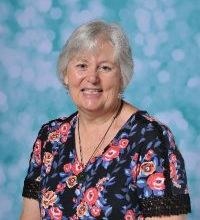 My role is to offer support, training and strategies for autism and intensive interaction to our students, staff, parents and families from both schools. I can't promise to have the answer to every question or solve every problem but will do my best to work alongside you and give as much support as I can.
My work hours are: Mondays and Wednesdays 8am – 4pm at Manor Mead; Tuesdays 8am – 4pm at Walton Leigh. Please leave any messages for me at the School Offices at Manor Mead (01932 241834) or Walton Leigh (01932 223243) or email me: pams@manor-mead.surrey.sch.uk .
Autism and managing/coping with change during Covid 19
Change, especially unexpected change, can be challenging for us all - especially for children and young people with autism. Those of us who live with autistic individuals of any age are well aware of how disrupted routines and uncertainty can seriously increase their anxiety and stress levels.
It is always helpful to prepare our ASD children and young people for changes in advance, especially using clear visuals. But the speed at which changes are currently being announced around COVID make this almost impossible! The NAS has some really useful information online on preparing for change: www.autism.org.uk/dealing-with-change and managing anxiety: www.autism.org.uk/anxiety.
I have put together some additional thoughts and strategies on Autism and Managing/ Coping with Change during Covid 19 which I hope will be helpful. Please contact me if you need any further support or advice: pams@manor-mead.surrey.sch.uk (this is the contact email for Parents at Manor Mead and Walton Leigh schools) Tel: 01932-241834.